GET A FREE QUOTE
Thank you! one of our agent will contact you shortly.
Wait!
an agent is calling you now from
+1 (800) 680-6439
Please pick up your phone to be connected with an agent to give you a personalized quote based on your move details.
Most Popular Movers Near Me
Movers near me the most popular term when it comes to searching for local movers in your area, Without a doubt, the moving and storage industry features a lackluster reputation today.
Thousands of companies operate across the country, and not all of them strive for excellence. Many consumers have been led to believe that the moving industry is full of scams and disappointment. Fortunately, Movers Near Me beats expectations by overseeing a network of qualified, customer-focused moving and storage companies.
Movers Near Me, Familiar Movers
Consumers, as a whole, are constantly moving to new locations and residences. Moving companies help make the transition from one home to another simple. By hiring movers, individuals and families can avoid the hassles of a DIY approach here. Nothing is more stressful than packing and moving possessions without assistance. The best professional movers simplify this entire process without charging a small fortune along the way.
Don't Forget About Storage Needs!
Sometimes, consumers need extra room to store personal belongings and other items. Moving hundreds of pounds of items to storage requires ample effort. A moving company can tackle this situation, too, but a quality storage facility is then necessary. At any given moment, millions of people own or rent out a self-storage unit. Each self-storage customer should expect excellent service and suitable safeguards for their belongings.
Connecting With The Best Movers and Storage Facilities In The Nation
By utilizing movingnearme.com, individuals don't have to worry about bad experiences. This company has spent over 15 years managing a network of movers.
MNM isn't a moving or storage company itself, but each member of the network is vetted before approval. Since day one of operations, hundreds of reliable movers have been added into this network. Members must maintain a track record of excellence to stick around.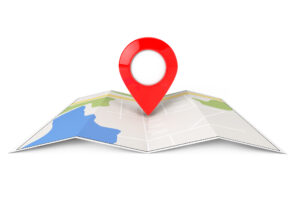 How does it all work?
In less than two minutes, consumers can fill out the online form for a moving quote. Filling out this form sends information to in-network movers within a local area. Movers that meet a consumer's criteria may then contact that individual with more information. Each business is licensed, insured, and committed to providing unparalleled services. After filling out this form, consumers receive free moving quotes within hours!
Multiple companies will contact each recipient by email or telephone. From there, recipients can examine each offer and choose a suitable mover. If a mover or storage facility doesn't meet expectations, then the request can be cancelled with ease. Individual requesters choose the mover themselves, so candidate companies should be examined and compared against each other before making a final decision to hire one.
To find the best mover or storage facility, consumers should consider all factors. This includes price, customer service, available guarantees, and much more.
Price alone shouldn't be the only deciding factor in this process. While each in-network company is vetted for quality and excellence, no two companies are exactly alike. Little differences can impact a given consumer's experience with storage or moving situations.
A Simple, Effective Process
Free moving quotes are available from this unbeatable network of movers and storage companies. Luckily, less than two minutes of commitment will yield results for each consumer.
Other companies and networks make it more difficult to acquire free moving quotes and often ask for more personal information. MNM keeps things simple in order to provide the best experience for individuals looking to move somewhere or find storage.
In the end, we give consumers access to an incredible network of approved storage and moving businesses. Companies are available throughout the country in most cities and towns. Most locations feature multiple options for consumers to choose from, too. For that reason, anyone with moving or storage needs should fill out the simple online free moving quote form as soon as possible!