Craigslist Movers
If you have a move coming up, you may be unsure where you should find your movers. There are plenty of ads for movers out there, but it's important that you find people you can trust with all your possessions. You don't want items getting lost or damaged in transit.
Our referral service is one way that you can find reputable professional movers in only a few minutes, and it doesn't cost you anything to use. Another option is looking for Craigslist movers, and considering how popular the classifieds site is, it's natural to wonder which is the better option.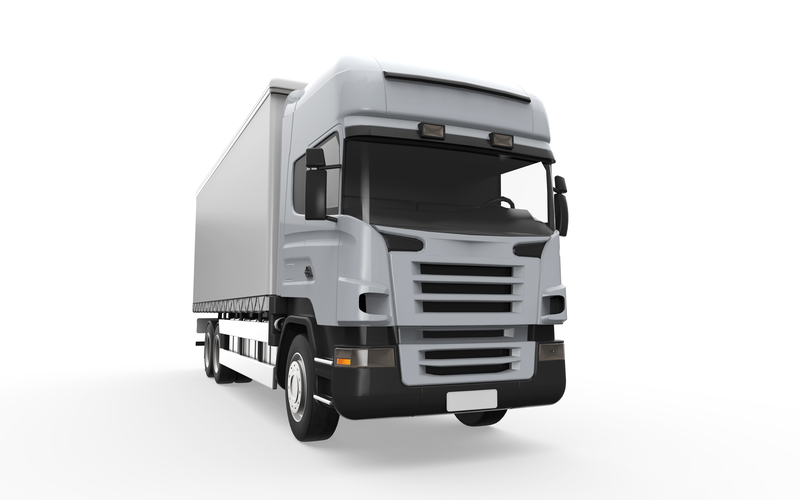 Advantages of Going with Moving Near Me Over Craigslist Movers
There are many potential drawbacks when you hire Craigslist movers. Here is why you should stick with Moving Near Me for your moving needs.
They Have the Right Licenses and Insurance
When you find a mover in our national directory, you're assured of several things. The movers will be professional, they'll have all the required licensing to operate in the area of your move and they'll have the proper insurance.
When you hire Craigslist movers, you're not assured of any of that. There may be a professional moving company advertising on Craigslist, but it could also just be a few guys with a truck who have no licenses and no insurance.

Movers are supposed to have licenses, and there are different licenses required depending on if the mover handles long-distance moves across state lines or only moves within the state.

Movers also need insurance, and if that moving company you hire off Craigslist doesn't have insurance, all your belongings are at risk. If anything gets damaged when you hire an insured moving company, you or the company can simply file a claim with their insurance. If anything gets damaged and you've chosen an uninsured moving company, you have no recourse besides suing them, which will likely be a lengthy, tedious process.
They Can Handle Any Job You Have
As mentioned, there are different licensing requirements for long-distance movers. If you have a long-distance move, you need to tailor your search for that. With our referral service, you can look exclusively for moving companies who handle long-distance moves to avoid wasting valuable time.
With Craigslist movers, you could have a harder time finding the ones that are willing and able to do long-distance moves. Ignoring any potential licensing issues, many of the movers advertising on Craigslist could only want to do moves within a certain geographic area. This happens more often with the small moving companies that are more likely to advertise on Craigslist in the first place.
The Site Is Easier to Use
We designed our national online moving directory with ease of use in mind. All you need to do is enter your move information and you'll get a listing of professional moving companies that can help. You can compare moving companies and their quotes while you search.

Craigslist has a simple interface, but it works better for some types of ads than for others. When you're looking for Craigslist movers, you'll need to click on every moving company's ad if you want to be thorough. You can't rely solely on what's in the headline, because not every mover will include the same information there.

Craigslist has a diverse range of products and services available. This can be a good thing, but when it comes to finding your movers, you'll have a much easier time doing so with the Moving Near Me platform, because it focuses 100-percent on that task.
Getting Quotes Is a Breeze
Price may not be the only factor you use in deciding which moving company to go with, but it will be very important. And you'll have a much easier time doing a price comparison on Moving Near Me.
While you're looking through moving companies, you can select up to six and compare their moving quotes. Like everything else on our site, this is free of charge, and you could easily shave hundreds of dollars off the cost of your move by comparing quotes first.

When you're looking for Craigslist movers, you'll need to hope that they've included their price in the ad, otherwise you'll need to call them. And some movers may have low prices listed to draw in customers, but then quote you a higher price when they actually get to your home. At that point, you may not have time to find somebody else.
Getting the Best Moving Company
This isn't to say that Craigslist movers are all bad. But the reality is that you want to hire movers you can trust to do the job correctly.

Let's look at it from another angle – if you needed to find a new dentist to clean your teeth, you'd probably go on your insurance provider's website and look up dentists nearby in the directory. That way, you know that the person you're going to has all the necessary training and degrees and won't leave you with damaged teeth. Most people wouldn't go looking for someone who advertised themselves as a dentist on Craigslist, and for good reason.
It's free to post a Craigslist ad, and anyone can do it. This means that anyone could post an ad declaring themselves a mover in your area, even if they've never done a move in their life. Sure, they may undercut every other company's prices, but you'd be paying for a moving company without any experience.

You may find a professional moving company with all the necessary licensing on Craigslist, but you'll need to research every one you find to make sure. It's much easier and faster to just use our directory service where you know all the moving companies listed have the right qualifications. It's simple, requiring only a few pieces of information about your move, and with the comparison feature you can make sure you're getting the best possible price.